Myanmar
Environmental business development of DOWA ECO-SYSTEM in Myanmar
The first investment of waste management facility for Hazardous waste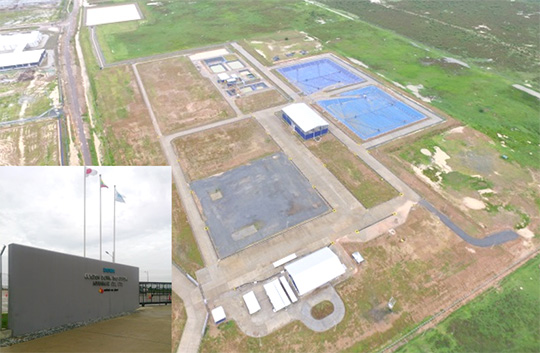 GOLDEN DOWA ECO-SYSTEM MYANMAR CO., LTD.
GOLDEN DOWA ECO-SYSTEM MYANMAR is the first waste management facility by private company in Myanmar established in Thilawa Special Economic Zone where is developed as international standard industrial zone.
We think proper waste management and environmental conservation is important for sustainable economic growth and industrial development.
We want to provide our service for not only for Thilawa SEZ, but also for another domestic area and industry in Myanmar.
Our service includes transportation, pre-treatment, recycling, and final disposal.
Sorting & Recycling
Sorting and recycling process for waste will save resource and contribute to make zero-waste society.
Final disposal
Landfill is designed refer to international standard of structure of hazardous waste(US EPA). It has high safety performance for prevention of accident.
Waste water treatment
Waste water treatment system has biological and coagulating sedimentation process for proper treatment of waste water.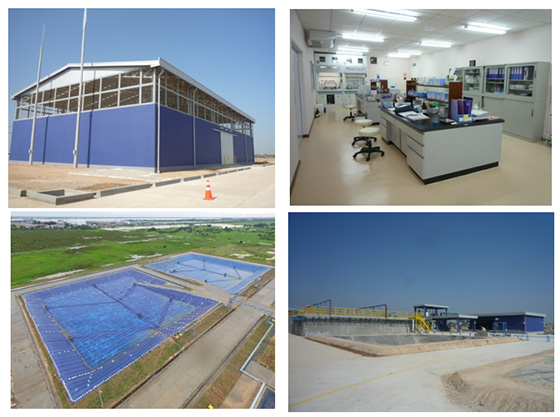 Outline
| | |
| --- | --- |
| Name: | GOLDEN DOWA ECO-SYSTEM MYANMAR CO., LTD. |
| Location: | Lot No.E1 Thilawa SEZ Zone A Yangon Region, Myanmar |
Disclosure of Environmental Impact Assessment(EIA) report
Environmental Impact Assessment Procedure was issued in December, 2015 in Myanmar. We disclose our EIA report in here.
Contact
| | |
| --- | --- |
| Hideki Yomo | E-mail: yomoh@golden-desm.com |
| Tomoya Suzuki | E-mail: suzukit3@golden-desm.com |
Lot No.E1 Thilawa SEZ Zone A Yangon Region, Myanmar

16.678929,96.258567,11

/content/images/corp/gmap/red.png