News Release
Two Household Appliance Recycling Plants Mark Their 20th Anniversaries
Act-B Recycling Co., Ltd. (Minamata City, Kumamoto Prefecture) and ECO-RECYCLE CO., LTD. (Odate City, Akita Prefecture) celebrated their 20th anniversaries in December and November respectively, and held commemorative ceremonies to mark the occasion.
The Home Appliance Recycling Law, which compels members of the general public to recycle four types of household appliance, was promulgated in 1998 and took effect in 2001. The two companies were established in 1999 in response to the law.
The commemorative ceremonies were an opportunity for the two companies to express their gratitude to all parties concerned, and they once again resolved to work together with, and further energize, the entire DOWA Group.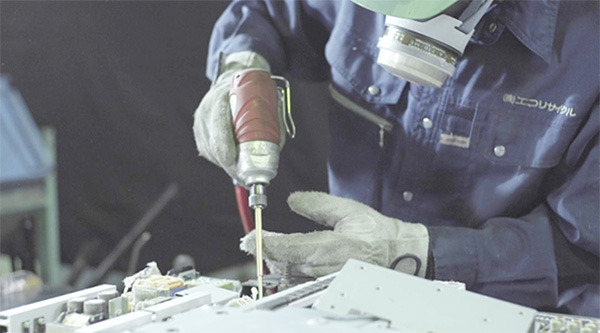 Dismantling used TV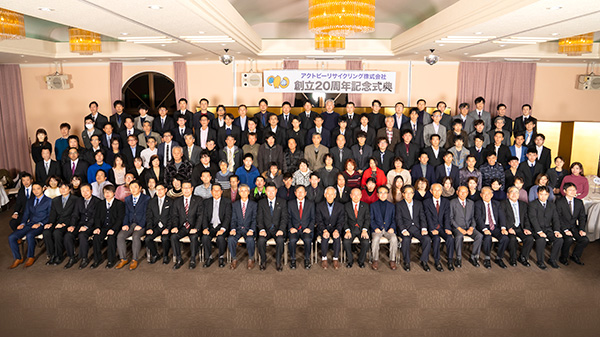 At the commemorative ceremony of Act-B Recycling on Saturday, December 21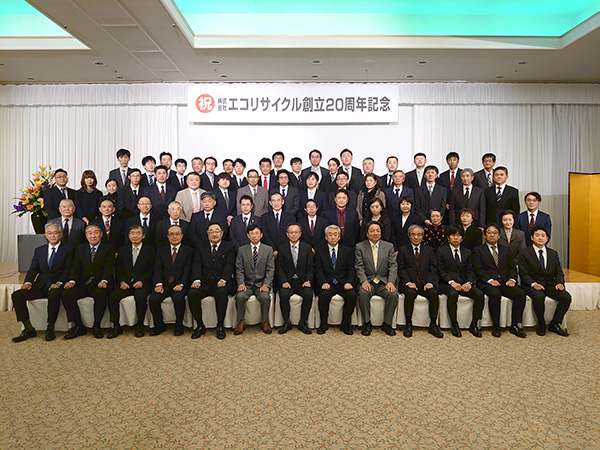 At the commemorative ceremony of ECO-RECYCLE on Sunday, November 24