News Release
ECO-SYSTEM AKITA Donates 500 Seedlings
On April 11, 2019, ECO-SYSTEM AKITA CO., LTD. (Odate City, Akita Prefecture) donated 500 Japanese enkianthus seedlings to Odate City, to be given away to citizens as part of the Green Present Fair (hosted by the Odate City National Land Afforestation Promotion Committee) to be held on April 27 at the Nipro Hachiko Dome.
Since 1999, ECO-SYSTEM AKITA has donated seedlings of azalea, maple, etc. to the city every year, for use in school afforestation and other projects.
We plan to keep working on vitalization of local communities through afforestation and other activities.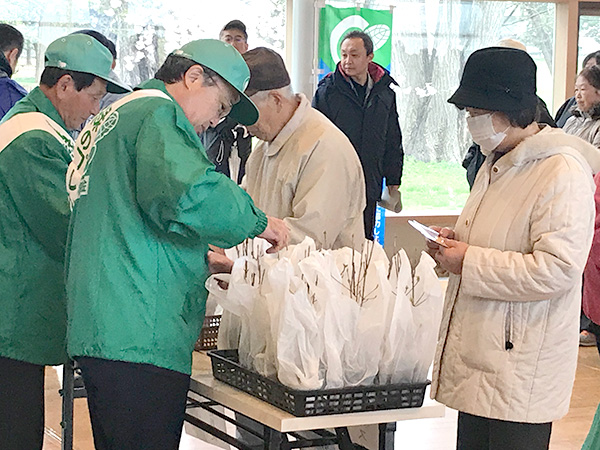 DOWA Group employees also distributed seedlings at the Green Present Fair on April 27