News Release
DOWA ECO-SYSTEM Consolidates Singaporean Subsidiaries and Holds Inaugural Ceremony for New Company MAEH
DOWA ECO-SYSTEM CO., LTD. consolidated its three Singaporean subsidiaries into Modern Asia Environmental Holdings Pte. Ltd. on April 1, 2019, and held an inaugural ceremony for the new company on April 25.
Until recently, DOWA ECO-SYSTEM had been providing various services through its subsidiaries, including detoxification of waste through incineration and distillation/reclamation, as well as recycling of metals such as gold, silver, and palladium.
The recent consolidation is designed to promote higher managerial efficiency, technological integration, and new service development.
The inaugural ceremony was attended by many people, including Mr. Tan Meng Dui, the CEO of the National Environment Agency of the Republic of Singapore, and Mr. Jun Yamazaki, the Ambassador of Japan to Singapore, who talked about expectations for future development of the new company and provided encouragement.
We plan to continue striving to help solve various environmental issues in Asia as it advances.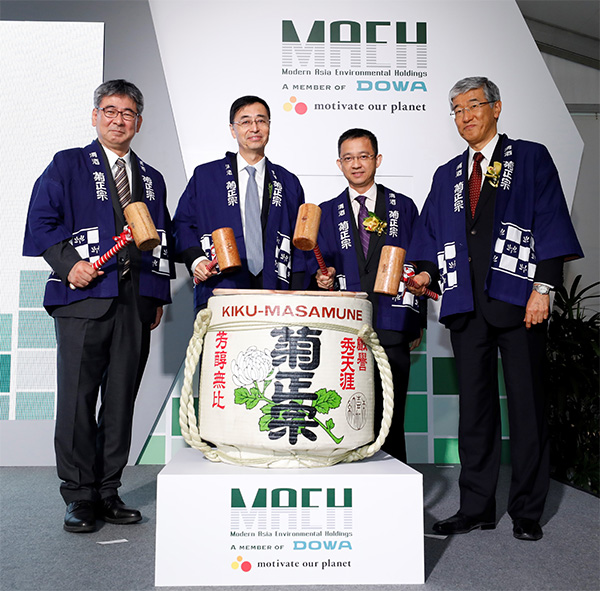 Inaugural ceremony for the new company held on April 25, 2019