News Release
BIODIESEL OKAYAMA CO., LTD. hosts plant tours and holds an on-site class for elementary schools students
In October 2018, BIODIESEL OKAYAMA (Okayama City, Okayama Prefecture) hosted plant tours and held an on-site class for students at local elementary schools.
To raise the environmental awareness of its residents, Okayama Prefecture has been organizing Environmental Learning Eco Tours. BIODIESEL OKAYAMA is one of the tour destinations because it manufactures biodiesel fuel from waste edible oils in collaboration with Okayama Prefecture. BIODIESEL OKAYAMA hosts plant tours for local residents and students of local elementary schools, where it also holds on-site classes.
The fuel manufactured by BIODIESEL OKAYAMA is 100% based on waste edible oils and also acquired certification as an Eco Mark product in March 2018.
Using these kinds of opportunities, BIODIESEL OKAYAMA will continue to disseminate relevant information to help as many residents as possible learn about environmental preservation steps they can take in their daily lives.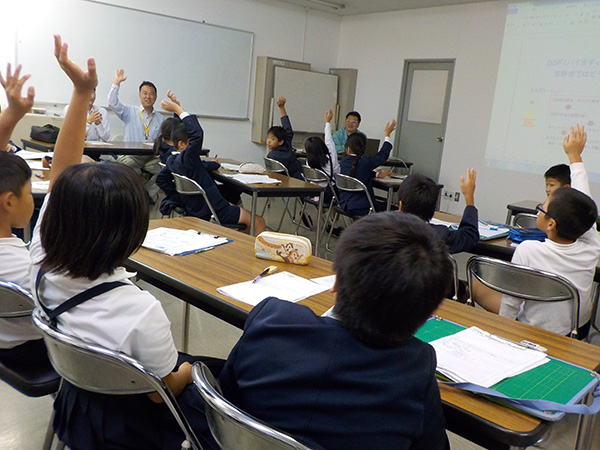 The students also actively responded to questions.
We had the students smell the exhaust gas from the biodiesel fuel to see
whether it smelled like cooking oil.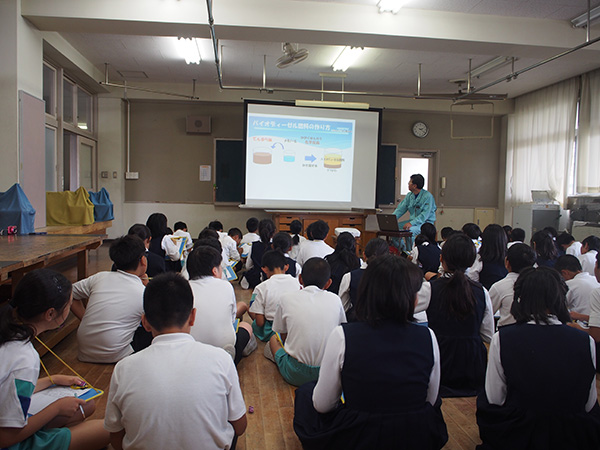 We are also holding on-site classes.